Selecting the Perfect Color Palette for Your Kitchen: A Comprehensive Guide
The kitchen, often dubbed the home's beating heart, is where American families spend an average of 37 minutes per day solely on meal preparations, excluding the additional time relishing those sumptuous meals. Consequently, when the time is ripe for redecorating, selecting an apt color scheme may seem daunting. So, the question that naturally arises is, "How do I choose a color scheme for my kitchen?"
While individual preferences largely dictate the best kitchen colors, we have curated a set of guidelines to aid you in honing your choices.
The Influence of Existing Colors
Unless you are initiating a comprehensive renovation or starting from scratch in a new home, your design palette is far from a blank canvas. Your floor, cabinets, appliances, and backsplash all contribute different hues to your kitchen milieu. Thus, these colors should inform your palette choice. Questions such as, "Should I balance my dark appliances with brighter colors?" or "Do I extend my cabinets' white accents onto the walls?" become vital.
The undertones of your cabinets and counters should also guide your color choices, as should understanding the distinctions between warm, cool, and neutral hues for pairing complementary shades. There's no definitive formula, but remembering that your design doesn't exist in a vacuum is crucial. Avoiding color clashes that result in regrettable kitchen paint choices is vital.
Crafting Your Preferred Color Palette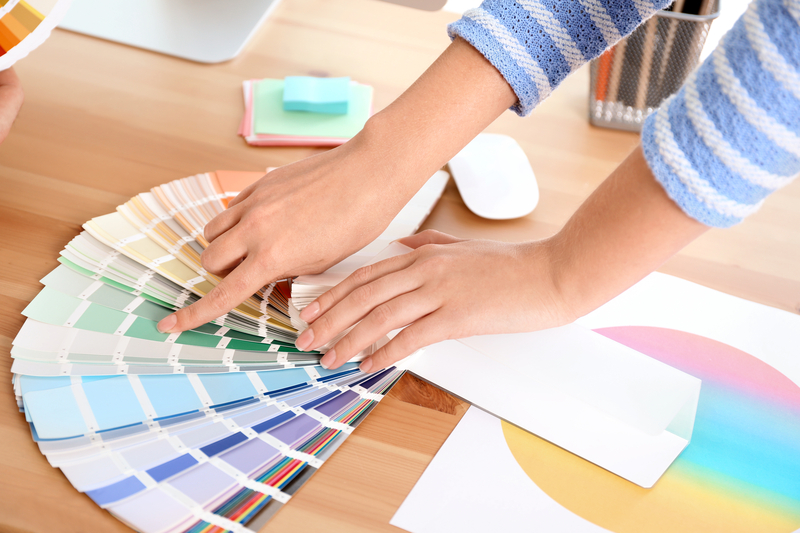 Begin by identifying which colors appeal to you the most. Whether you're captivated by the serenity of misty greys or the audacity of bold reds, maintaining a record of potential colors is beneficial. Various apps and software can assist you in matching specific colors, or you can consider the principles of color psychology.
For those who prefer hands-on experience, a visit to your local home improvement store can be fruitful. These stores offer paint samples in hues that complement one another, easing the struggle to find the perfect shade.
The Crucial Role of Lighting
As your selection process narrows, it's essential to acknowledge that lighting dramatically impacts how paint appears once applied to your kitchen walls. A shade that appeared stunning in-store or on-screen might be bland or dark when painted on your walls.
Take some time to analyze the lighting—natural or artificial—in your kitchen, including your choice of light bulbs. To truly gauge a color, you need to view it under your kitchen's lighting conditions. Don't hesitate to test a small patch on your wall for a more accurate assessment.
Uneven lighting could lead you to paint different sections of your walls in varying colors. Accent walls are a significant painting trend, and a bright wall in a darker kitchen corner can maintain spatial balance.
Neutral Surfaces and Appliances for Greater Flexibility
If you're designing a new kitchen or remodeling an old one, opting for neutral shades for your cabinets and countertops broadens the spectrum of compatible paint colors. This strategy applies particularly to your counters and backsplash—areas that command significant attention. Neutral colors prevent your vivid paint from competing with bold designs or patterns and make future repainting less stressful.
However, this tip doesn't apply universally. Some homeowners may prefer a bold color pop against neutral walls or a striking countertop that contrasts with subtle accents elsewhere in the kitchen.
Bold Accents for a Personal Touch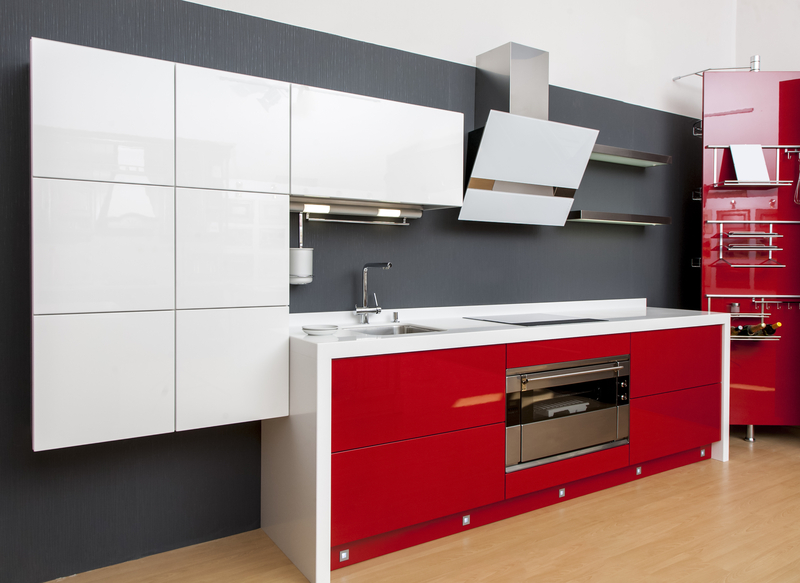 While you want to avoid a color overload, incorporating fun and colorful accents in your kitchen can inject personality into your space.
For those leaning towards subtler or neutral colors, consider adding a dash of color with your backsplash or an accent wall, or even swapping out your light fixtures for ones boasting vibrant hues. Even your kitchen door can contribute to the color scheme!
Infuse Personality Into Your Kitchen
While considering these tips and current home decor trends, remember that your kitchen should mirror your unique taste. Factor in all the advice given, including professional insights, but don't shy away from choosing something you love. The finest kitchen colors are those you and your family can envisage living with and cooking among for the foreseeable future.
The Final Word on Choosing Your Kitchen's Color Scheme
Even after pondering all this advice, you may still ask, "How do I choose a color scheme for my kitchen?" Take your time—it's a decision with long-term implications due to the durability of modern paint. You want to be fully prepared for the change.
Once you've made your decision, prepare your space and consider enlisting professionals, such as Orlando Painters LLC, to ensure top-quality results.
About Orlando Painters
Our company specializes in Commercial Painting, Residential Painting and Industrial Coatings. Orlando Painters, LLC has been providing exceptional interior and exterior painting services in Orlando Florida and the entire Central Florida area since 1989. We listen to your exact concerns, discuss the available options and then together choose the best protective coating solution for your particular situation. In an industry where many painting companies are in business today and out-of-business tomorrow, it is unusual to find a company like Orlando Painters with our experience and proven record of quality and reliability.
Painting Services Offered in Orlando and surrounding Central Florida Areas:
https://orlandopainters.net/file/Selecting-the-Perfect-Color-Palette-for-Your-Kitchen-A-Comprehensive-Guide.jpg
541
800
admin
https://orlandopainters.net/file/orlando-painters-logo-7.png
admin
2023-07-22 10:30:26
2023-07-22 10:37:02
Selecting the Perfect Color Palette for Your Kitchen: A Comprehensive Guide