A Deep Dive into Bedroom Paint Colors: The Ultimate Guide to Choosing a Mood-Enhancing Palette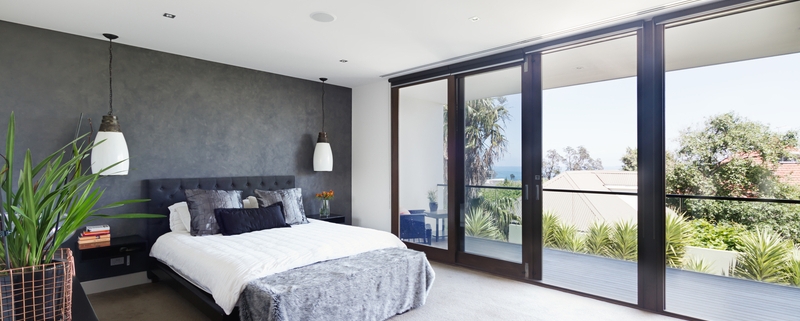 Your bedroom is more than just a place to rest. It's a haven, a personal space that should radiate comfort, tranquility, and joy. The room's atmosphere can be influenced significantly by the color of its walls. But what role do bedroom paint colors play in shaping how your bedroom makes you feel?
Welcome to the fascinating world of color psychology! This field of study explores the impact of colors on our behavior and mood. The link between color and our emotional state is profound, yet choosing the right shade for your bedroom doesn't require an art degree or psychology expertise. This comprehensive guide will simplify the process, delving into the nine most favorable colors for bedroom walls and their potential mood-enhancing properties.
1. Sky Blue: Ushering in Tranquility and Clarity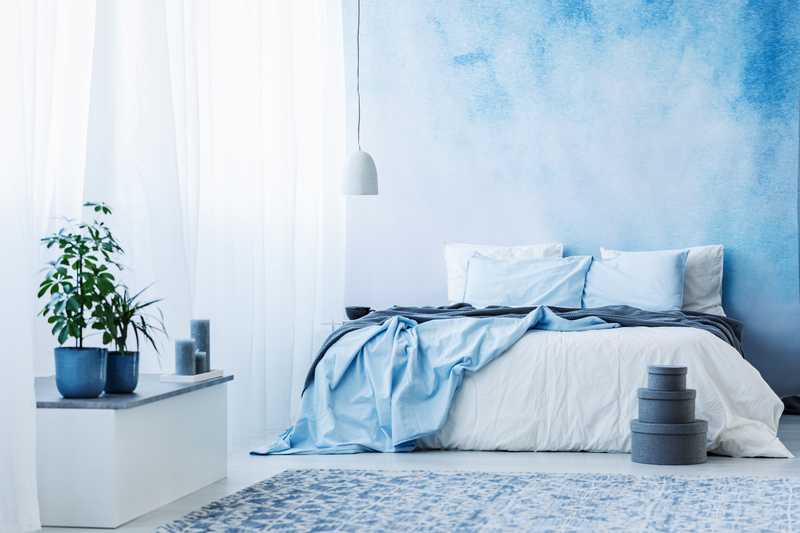 Do you aspire to kickstart your day feeling optimistic and clear-headed? Look no further than sky blue. This light hue, reminiscent of sunny mornings and the serene ocean, won't incite overwhelming feelings of exhilaration or activity. Instead, it invokes serenity and peace, making it an excellent choice for those seeking a calming bedroom atmosphere.
2. Navy Blue: A Calm Oasis in the Midst of Chaos
Darker colors can be intimidating, given the common belief that they evoke gloomier emotions. However, a bedroom painted navy blue can become a tranquil sanctuary, ideal for unwinding after an eventful day. To prevent a claustrophobic ambiance, balance the navy blue walls with bright white trims and light-toned accents and decor.
3. Dark Grey: Exuding Sophistication and Calm
Another color that typically sparks concern about inciting negative feelings is dark grey. However, the impact of this shade largely relies on individual preference. While some may feel that a dark grey backdrop doesn't evoke a refreshing ambiance, others find it calming and even refined. If you're intrigued by this color but unsure about its impact, experiment with dark grey on an accent wall before committing to painting the entire room.
4. Light Green: Grounding and Rejuvenating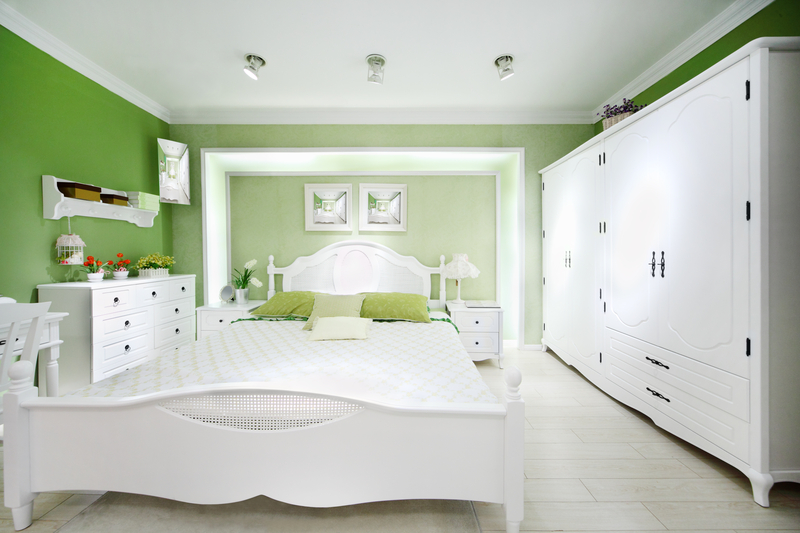 Light green hues, such as sage and eucalyptus, are ideal bedroom colors for those with bustling minds. These earthy tones are simultaneously grounding and refreshing. The coolness from the grey undertone fosters a peaceful ambiance, while the green's earthiness brings to mind the spring season, serving as a daily reminder of growth and happiness.
5. Forest Green: Transitioning from Day to Night
If light colors leave you feeling overly alert but you still wish to foster a grounding atmosphere in your bedroom, consider forest green. This deep shade will feel airy and vibrant in daylight, transitioning to a soothing ambiance at night, effectively helping you shift from an active day to a deep, restful sleep.
6. Lavender: Balancing Warmth and Coolness
Purple hues offer a unique balance of warmth and coolness, making them distinctive in the color spectrum. Lavender-painted walls can create a feminine and inviting bedroom without sacrificing the tranquility associated with blue or green hues. Dark purple, synonymous with royalty, can instill a sense of luxury and richness, thereby boosting your confidence and motivation.
7. Light Pink: Invoking Comfort and Joy
Don't let childhood associations dissuade you from considering pink as a viable option for your bedroom wall. Pink is not merely a feminine shade—it's a warm color that fosters feelings of comfort, joy, and safety. Steer clear from overwhelming hot pinks and opt for lighter shades. Pairing these with golden or copper mid-century modern accents and vibrant greenery can render a visually pleasing, matured ambiance.
8. Light Yellow: Maximizing Space and Light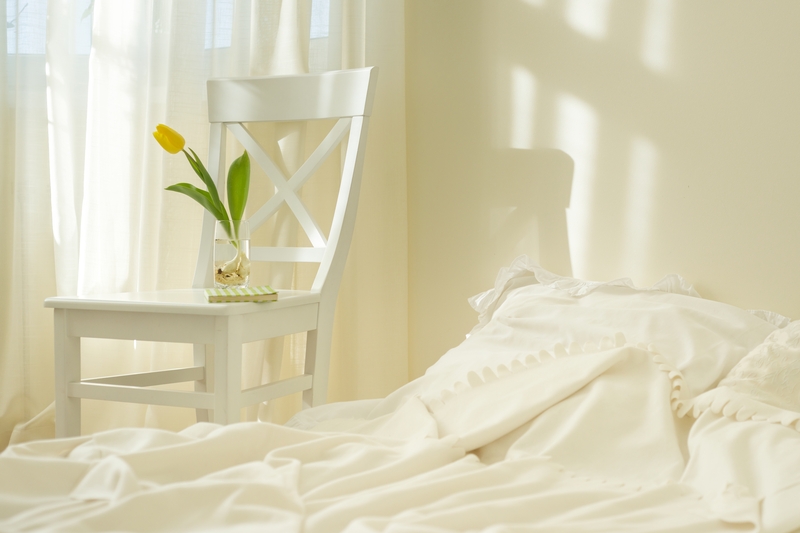 If you've always desired a large, well-lit bedroom but have a smaller, darker room to work with, light yellow could be your ideal solution. Similar to light blue, this color can help you begin your day feeling rested and clear-headed. Furthermore, it effectively maximizes the light sources in your bedroom, making it appear more spacious.
9. Neutral Tones: Universal Appeal and Versatility
What constitutes neutral tones? Generally, these are hues like beige, white, taupe, and warm grey. These light shades can make your room feel larger and brighter. Moreover, they're visually unobtrusive, appealing to a wide range of tastes. If you're planning to sell your house, real estate experts consistently recommend neutral tones to expedite the sale.
Painting Your Bedroom: A Balance of Aesthetics and Psychology
The process of painting a bedroom extends beyond mere aesthetic choices. Color psychology illuminates how colors can shape our behavior and mood. Therefore, we generally advise opting for cool tones and light warm hues to foster a light, calm, and ultimately Zen-like atmosphere in your bedroom.
Transforming your bedroom's look, ambiance, and vibe can be as simple as applying a new coat of paint. Undertaking such a project warrants precision and care—you want it to be perfect on the first attempt! Orlando Painters LLC is committed to delivering top-tier residential painting, ensuring your bedroom transformation is nothing short of spectacular.
About Orlando Painters
Our company specializes in Commercial Painting, Residential Painting and Industrial Coatings. Orlando Painters, LLC has been providing exceptional interior and exterior painting services in Orlando Florida and the entire Central Florida area since 1989. We listen to your exact concerns, discuss the available options and then together choose the best protective coating solution for your particular situation. In an industry where many painting companies are in business today and out-of-business tomorrow, it is unusual to find a company like Orlando Painters with our experience and proven record of quality and reliability.
Painting Services Offered in Orlando and surrounding Central Florida Areas:
https://orlandopainters.net/file/A-Deep-Dive-into-Bedroom-Paint-Colors-The-Ultimate-Guide-to-Choosing-a-Mood-Enhancing-Palette.jpg
533
800
admin
https://orlandopainters.net/file/orlando-painters-logo-7.png
admin
2023-07-03 10:40:59
2023-07-03 10:47:36
A Deep Dive into Bedroom Paint Colors: The Ultimate Guide to Choosing a Mood-Enhancing Palette