Redefining Your Florida Rental Home with Paint: A Comprehensive Guide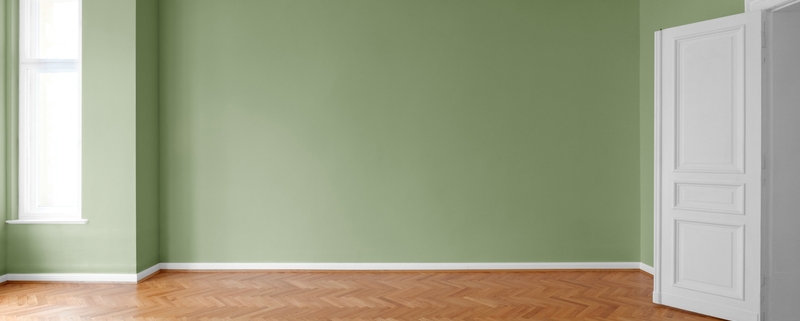 The magic of a new paint layer has the transformative power to rejuvenate a home's appearance. For private homeowners, this is an opportunity to showcase their personality and flair. Rental property owners, on the other hand, have a more strategic objective: attracting and retaining quality tenants.
Orlando Painters LLC recognizes this distinction. Our team of adept painting specialists is on standby to provide unparalleled services that cater precisely to the requirements of rental property owners, spanning from exterior facelifts to intricate room painting in Orlando, FL. Before we begin our collaborative journey, let's delve into the key considerations you should be cognizant of when looking to revamp your rental property.
1. Color Selection: Striking the Perfect Balance
The realm of color forecasting is intriguing. This involves predicting trendy colors for the upcoming year, influenced by societal shifts, fashion revolutions, and intricate psychological insights. Typically, these forecasts encompass a diverse palette, giving you ample room for creativity.
Our seasoned house painters will guide you through this maze of colors. A fundamental tip? Avoid overly audacious hues. Yet, plain white or light shades that magnify grime and wear aren't favorable either. Neutral palettes—think browns, creams, beiges, or even black—are consistently in vogue. Grays, while neutral, can pose a challenge in evading a stark appearance, but with our expertise, it's certainly achievable.
2. Navigating Through Paint Finishes
The finish of the paint significantly influences the final look. It dictates the light reflection, ultimately determining the gloss level. Here's a primer on the typical finishes:
Flat Finish: Absorbs light, ideal for concealing flaws. Mostly used for exterior walls.
Satin Finish: A harmonious blend of matte and gloss, perfect for trims to contrast with flat-finished walls.
Gloss Finish: Best reserved for entrances and frames. Too much gloss on walls can be overpowering.
Diverse gloss levels, like the eggshell finish—with its unique, eggshell-like texture—exist. Positioned between flat and satin in terms of gloss, it offers another viable option.
3. Should You Venture Inside?
Interior painting is an often-overlooked facet that Orlando Painters LLC champions. Neutral shades dominate again—tenants tend to gravitate towards universally appealing palettes that mesh seamlessly with their belongings. For intimate spaces like dining rooms, dark neutrals cultivate warmth. Living spaces benefit from lighter neutrals. Stark white walls can be off-putting; it's wise to steer clear.
4. Interior Finish Dynamics
Selecting an interior finish is no trivial task. Room traffic plays a pivotal role. Low-traffic zones, such as bedrooms, benefit from flat finishes. Conversely, bustling areas like kitchens might be better suited for satin finishes. Transitional spaces, like bathrooms, align well with eggshell finishes.
5. A Financial Perspective
As a landlord, balancing aesthetics with cost-efficiency is crucial. A trade-off exists: Glossier paints, while robust and low-maintenance, are pricier. It's prudent to prioritize spaces that captivate potential tenants' eyes instantly. Kitchens and bathrooms are prime candidates.
Navigating the maze of house painting might seem daunting, but with Orlando Painters LLC by your side in Orlando, FL, it becomes a breeze. Our licensed, insured, and seasoned painters are committed to transforming your vision into reality. Book your consultation today and embark on a transformative journey for your rental property.
About Orlando Painters
Our company specializes in Commercial Painting, Residential Painting and Industrial Coatings. Orlando Painters, LLC has been providing exceptional interior and exterior painting services in Orlando Florida and the entire Central Florida area since 1989. We listen to your exact concerns, discuss the available options and then together choose the best protective coating solution for your particular situation. In an industry where many painting companies are in business today and out-of-business tomorrow, it is unusual to find a company like Orlando Painters with our experience and proven record of quality and reliability.
Painting Services Offered in Orlando and surrounding Central Florida Areas:
https://orlandopainters.net/file/Redefining-Your-Florida-Rental-Home-with-Paint-A-Comprehensive-Guide.jpg
533
800
admin
https://orlandopainters.net/file/orlando-painters-logo-7.png
admin
2023-08-20 14:41:37
2023-08-23 14:41:51
Redefining Your Florida Rental Home with Paint: A Comprehensive Guide