How to select the best Orlando painter?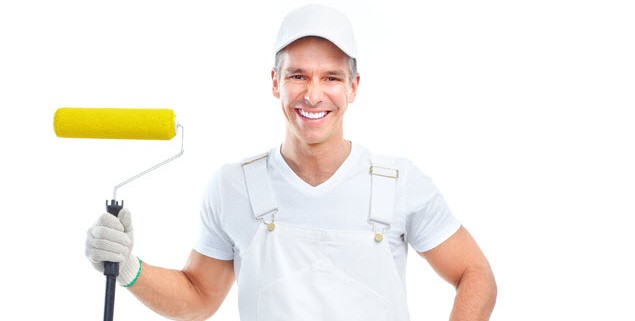 Having trouble finding a qualified and trusted Orlando Painter? Well you are not alone. With the declining economy over recent years, people have lost their jobs and all of the sudden there are tons and tons of new Orlando painting contractors. Unfortunately, these are the contractors you would not want painting your home or business.
The big question is, how can i find a great painting company? The answer is, do your homework. Make sure the contractor is licensed, insured and carries Worker Compensation. Always have the contractor have his or her insurance provider fax or email the insurance coverages to you. That way you know the coverages are current, valid and up to date. Never settle for or accept a contractor handing you his paper insurance binder from his notebook. That proves nothing at all. In fact, any painter that would even do that, is obviously hiding something and is certainly not a reputable Painting Contractor.
Secondly, thoroughly view their company website. Look to see how professional it actually is. If it looks very amateurish and cheesey, the company may be as well. A serious minded reputable painting contractor generally is trying to display the best possible image for their company. Also, if a contractor does not even have a website, i would personally stay away all together.
Thirdly, all the painting contractors bidding on your project should have their body of work on display at all times. Seriously, we are painting contractors here. Real photos and videos of a painting company's body of work means everything. If a painter does not or cannot prove to you his body of work, what does that tell you? I think in our line of work that is one of the most important selling points to a paying customer. The contractor should be able to provide you access to before, during and after photos of many many painting projects. These photos and/or videos should clearly display pictures of his uniformed staff of painters, their company logoed trailers, the cleanliness of the work area, products used for that particular project and their final results. Since Facebook has a billion users, i would say that a Facebook Business Page would be an amazing platform to show off your work.
Central Florida's Superior Coatings has a Facebook Business Page and is available for our customers and potential customers to view at any time.
Fourthly, AVOID any contractor who states "we will beat any competitive price" or "low price guarantee". Seriously, how ridiculous of a statement is that? Can these contractors get any more desperate? The cheapest painting contractor will never be the contractor who provides you with the best materials or provides you with the best quality of work. These type of contractors use unskilled cheap labor and are notorious for adding water to your paint. Example: lets say it takes 20 gallons of paint to paint your house. They will buy 15 gallons of paint and box in 5 gallons of water. This is just 1 of many examples of what cheap priced contractors do to shave overhead on a project.
Remember, you are not buying an object. You are buying a service. Always keep in mind when choosing between painters in Orlando Fl,  you get what you pay for!
Lastly, go with your gut instinct when choosing a contractor. Figure in the company who made you feel the most comfortable. Also, avoid the contractor who harrasses you with phone calls or emails attempting to push you into making a decision. Again, another sign of a desperate contractor.
https://orlandopainters.net/file/Orlando-house-painter.jpg
331
635
admin
https://orlandopainters.net/file/orlando-painters-logo-7.png
admin
2012-12-20 04:17:07
2012-12-20 04:17:07
How to select the best Orlando painter?