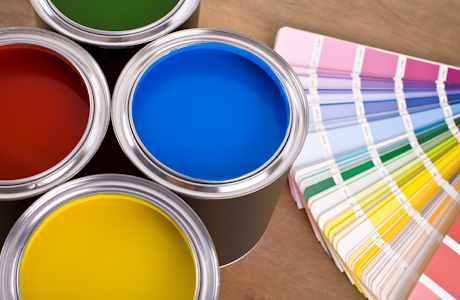 Choosing the right paint for the exterior of your home is not as difficult as you may think. Figure out what your main concerns are and go from there.
 If your main concern is existing stucco cracks and the possibly of future cracks appearing, then a highly permeable elastomeric or waterproofing coating is what you need.
My recommendation would be to use Sherwin Williams Loxon XP High Performance Waterproofing Coating. This product has a lot better color retention as a finish coating than Elastomeric Coatings. Elastomeric coatings are better as an undercoat. They are notorious for fading very quickly. You should always top coat elastomeric coatings with a premium top of the line 100% acrylic exterior paint.
2.    If your main concern is combating water intrusion, same as above.
3.    If your main concern is keeping the true color of the paint for a long time and resisting fading, I would recommend using one of Sherwin Williams premium lines of exterior paint.  Sherwin Williams has 4 premium lines of exterior paint.
Emerald Exterior Acrylic
Duration Exterior Acrylic
Resilience Exterior Acrylic
SuperPaint Exterior Acrylic
The prices vary obviously, but you cannot go wrong with any of these paints. All of these paints come with an outstanding manufacturer's warranty and a high level of UV inhibitors and mildewcides.
4.   If you have raw wood on your home that needs to be painted, no matter what you are told, make sure an oil-based wood primer is applied prior to applying the finish paint. The wood graining will never bleed back through the finish paint if an oil-based primer is applied first. It also seals up the wood very well. Do not use a latex primer over raw wood.
5.    Choose a paint with a sheen (satin preferably). A paint with a sheen will stay much cleaner outside than flat paint.
https://orlandopainters.net/file/Choosing-the-right-exterior-paint.jpg
300
460
admin
/inc/uploads/orlando-painters-logo-7.png
admin
2013-03-27 20:57:29
2013-03-27 20:57:29
Choosing the right paint for the exterior of your house